Wholesale Custom Printed Barware Accessories
Little things that make a big difference! Our wide array of bar accessories can help you maintain a uniformed appearance, increase efficiency, and improve the customer experience — all while keeping your brand top of mind. We carry a variety of custom stainless bar accessories, including stainless barware, assorted hip flasks, moscow mule mugs, buckets and pails, and various travel tumblers including single wall and double wall insulated.
If you are looking for custom-designed printed bar accessories, Glass and Growlers has you covered. Some of our top customers are restaurants, golf courses, and restaurant-bar owners who are looking to give their establishment a distinct and unique branding experience. Our skilled designers make sure that your coasters, stickers and labels, bottle openers, and apparel all have that custom logo for your business that you desire. These make great pieces for serving at your establishment or for fans of your brewery or business to take home and enjoy on their own.
All of our glassware and bar accessories are completely customizable – whether you need custom growler caps for your brewery or updated swag for your restaurant.

Screen Printing
Single color to High speed 5 color simultaneous screen printing. Two types of inks are used ceramic enamel and organic epoxy. Ceramic enamel paints are glass fired over 1100F/700C and are zinc-based proposition 65 compliant. This process is for glass and ceramic containers and it is scratch-resistant and dishwasher durable.
Organic epoxy inks are used on PET and Stainless unless the customer requests. This ink can achieve a higher gloss and a small color palette the ceramic enamels can not. It is not as durable and scratch-resistant.
Ceramic Enamel
Matte
3D Ice
Organic Epoxy
Lusterware
An eco-friendly vacuum metallizing process that molecularly bonds a thin film of inert metal onto the exterior only of glass or ceramic containers. Metals used include Ni-Chrome and Gold. This process like all others offered by Glass and Growlers are continuously tested and completely proposition compliant. This is not microwave safe but completely dishwasher safe.
Full Plated
Feather Plated
La Vue
Mirrorware
An ecological friendly vacuum metallizing process that molecularly bonds a thin layer of film of aluminum onto the exterior wall of the glass or ceramic containers. Then organic coated to match any Pantone color and printed. This process, like all others offered by Glass and Growlers, is continuously tested and completely proposition compliant. This is not microwave safe and wash recommended.
Water Slide Decals
Printed on a 4-Post automatic printer with micro-registration for the most detailed projects. We print full-color CMYK or spot color using ceramic enamel or organic inks. This process is for large format or 6+ color projects.
Full-Color Dye Sublimation
Using top-rated software and color matching inks systems dye sublimation is offered on numerous glass, ceramic, stainless steel, plastic and neoprene items.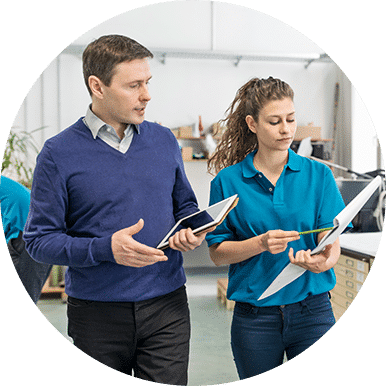 Our Safety Commitment
Safety first sounds a bit cliche, but hey, we are based in Las Vegas, the capital city of cliches. We truly are dedicated to maintaining the highest levels of quality and safety for you our customer, but also the end-user the consumer of your tasty beverages. At Glass and Growlers, we take safety very seriously.
New projects and color combinations are tested monthly by an independent laboratory, so you can be assured that every decorating process offered has been tested and is 100% Proposition 65 compliant.
Our facility is audited annually for compliance by numerous entities who oversee a variety of industries including theme parks, professional and collegiate sports licensees, television and movie production, and gaming. We always welcome any customers, or prospective customers to arrange a tour of our facility.